It's the bye week, and there's only one song for the occasion. Well, two… something for everyone.
Buckeye 411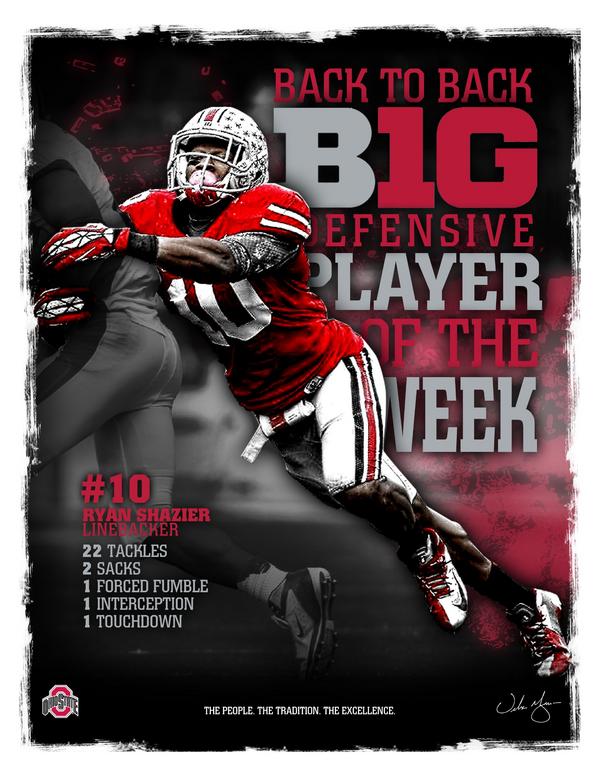 Basket Bucks
Commentary- "Special" Uniforms
Given the basketball attire for this weekend, it's probably time to start discussing this year's look for the football team.  Word is starting to trickle out about the "special" uniforms that Ohio State will be wearing in The Game this year, and there's mixed news.  The pants/jerseys are pretty similar to what you're seeing now, we're hearing, which makes sense given the 2002 tribute theme.  The helmet, though, is the same "silver bullet" look, but will be chromed, similar to what Nike/Ridell has been doing with other teams this season. Again, this is based on what folks who've had early access have shared with us.
While it's been rather quiet this year about the new duds, that's not atypical for what we're seeing from other schools- Michigan State didn't release their information until right before their game with Michigan, and other Nike programs (except for Oregon) have not been as forthcoming as in the past. Given that the "rivalry foil" shirts have already been for sale for a while now, it could be that we won't see the big rollout like we've had in the past.
Part of the lack of a big announcement is due to this becoming common place- the "one time" thing (in Gene Smith's words) is here to stay.  Another part, in my opinion, comes from Nike's now having the NFL contract, which limits their ability to get new merchandise out in the quantities that we've seen in previous years with the pro-combat gear; again, this is speculative, but our friends at the Buckeye Room have talked about how challenging it is to get authentic jerseys in this season.
Even though there's some reason to be hopeful that this year's edition might actually look like what we're used to seeing the Buckeyes wear, there's still tension regarding doing this thing every year. For some, the scarlet and gray is iconic- even "throwback" or "tributes" take away from that. This is particularly true on the helmets- these young men have worked all season to earn their buckeye leafs, and don't have them in one of the biggest games of the year.
For others, it's all about the "Wow" factor- young adults have been creating and customizing their own uniforms on their XBoxes and PS3s for longer than they remember. The flash and ability to have new jerseys and helmets are a part of the recruiting effort, and a way to connect the legacy with the future.
Personally, I can live with the once a year 'opportunity', although I wish that it wasn't in "The Game"- anything that creates a distraction is not a good thing, in my opinion.  I also appreciate at least the nominal attempts to keep it within the heritage of the program, and not some ridiculous clown attire.
But I still can't understand why, for Ohio State and other programs, they'd want to be in bed this way with Nike, given that the shoe company is unabashedly supporting (some would say "buying") a BCS foe- one that the Buckeyes may someday face again in the Rose Bowl or National Championship Game.
Call me old fashioned, but Carroll Shelby didn't buy Corvettes for his design team.
Across The NCAA
And Finally