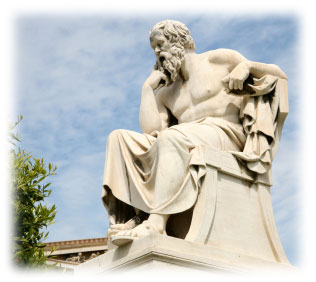 Yessiree-bob, the start of another week. With coffee in hand, let's get right to it.
Football
A bit of a slow week, but not entirely dormant. For instance, Charles has an article on rules changes that he'd like to see implemented. They concern ability to return onside kicks, number of coach's challenges and ball placement for overtime. You should read his article, but really need to for my comments to make sense. Go ahead, I'll wait….
I did a casual study (I was wearing jeans at the time) of Division 1-A overtime games in 2012, research source being ESPN game recaps. There were 33 games that went into overtime.  The game summary did not specify who actually won the overtime coin toss, so I assumed that in all instances, the coin toss winner chose to play defense in overtime. However, the following citation  from a paper by Brams & Sanderson makes me think that's a pretty solid assumption:
Between 1996, when the present college overtime rule was adopted, until 2007, there were 328 overtime games. In only four games did the winner of the coin toss choose to play offense (Rosen and Wilson, 2007). The fact that 99% of the teams that win the coin toss elect to defend first is prima facie evidence that there is an advantage to doing so.
Back to the 2012 overtime games. Of the 33 games, 22 (67%) were won by the team that won the coin toss and elected to play defense. There were 13 losses incurred by the 'first offense' teams due to some sort of offensive malfunction; 7 by missed field goals, 4 by interceptions and 2 on loss of downs. I just quickly eyeballed these drive results, so your mileage may vary; however, it still represents the gist of the offensive failings. Since these teams also ran plays from scrimmage to get as close as possible before attempting the FG, having an initial spot at the 25 yard line is still not a bad idea.
Women's Basketball
The team had one game this week, taking on Minnesota to wrap up Golden Gopher Week. After the dismal offensive performance against Nebraska, I wrote "Hopefully, a week's worth of shoot arounds before the Minnesota game will cure their ills."
Apparently their time was better spent doing something else. Ohio State shot 19% from the field in the first half. Seriously. The heart breaker, however, is that after Raven Ferguson's 2nd 3-pt basket in a span of 6 seconds gave OSU the lead with 13 seconds remaining. The Gophers worked the ball down the floor and made the winning basket with 2 seconds remaining. Well, if it's not one thing, it's another.
Next game is tonight at 6:30, as the Buckeyes host the Spartans
Men's Basketball
After getting mauled in Madison (49-71) on the 17th, the Buckeyes returned home to extend the favor to Minnesota (71-45). Minnesota is one of the worst 18-win teams I've seen. Of course OSU's defense forced a lot of turnovers and allowed not a lot field goals.
MSU rolled into town Sunday afternoon and got rolled, due to a  very well played 2nd half by OSU, 68-60. Eric has all you need to know about how it turned out the way it did. Thad notched another 20 win season, his 10th. He's also managed to work in three 30-win seasons. All he does is win..  Next game is against Northwestern at Evanston on the 28th.
Women's Golf
The Buckeyes travel to NOLA for the All State Sugar Bowl Intercollegiate held in held Feb 24-26. Tulane will serve as host for the three-day tournament at the English Turn Golf and Country Club, which is set up as a par-72, 6,105 yard venue for the event. Good luck Buckeyes!
Since it is Monday, take it away Lindsey Buckingham.
So, what do you have in store for the week?