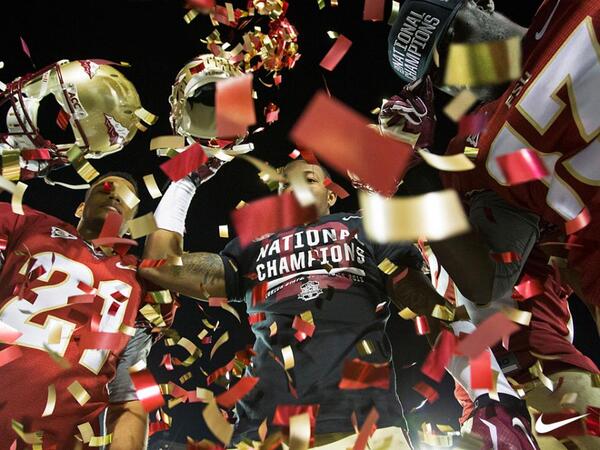 With Florida State's last minute victory in Pasadena last night, the BCS era comes to an end.
Congratulations to the Seminoles on their victory; thanks too for ensuring that the SECSECSEC went winless in the last year of the BCS.
Now that the Bowls have concluded for 2013-14, we also need to congratulate the winner(s) of our Pick-em contest.
The overall winner, believe it or not, is the seven year old son of a friend of mine (our Big12 correspondent). He blew away the competition, and won our contest with three more correct picks than the second place entries. In second place is Troy, who tied yours truly with 22 correct picks. Bro, check your mail for information regarding your major awards. As for your favorite tBBC staffers, Ken and Patrick were first and second runners up, with Jason ending up at the bottom.
Thanks again to ALL who played this season, and to our great sponsors for helping us out this way. Be sure to keep following the news here at tBBC for your next chance to win!