Look, I know that today's SBP is the girl that you're dancing with while you're looking around the club for that special someone else.  I can live with that, and assure you that the news you're refreshing your computer for will be here around… say… 10:00 or so. In the meantime this is stuck in my head (thanks Jason), so let it wash over you until you find your next dance partner.
Buckeye 411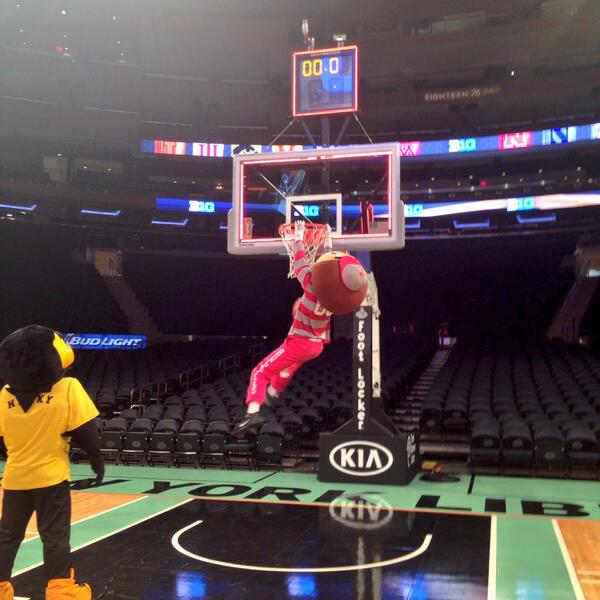 Audience Participation- B1G Welcome
So, we've now got some turtles and knights in the family now… How should we welcome them?
We didn't really "Haze The Huskers", because a) my wife and b) Big Red's fanbase is awesomely hospitable.
But these new guys aren't Nebraska. They'll need to earn their place among the nation's elite, even if they've already earned their place on the regional television dials.
So, the way that NFL Rookies have to carry the pads of the guys already on the roster, the way that college freshmen often have to sing their school's fight song in front of the team… what should we have our new Eastern BFFs do before the football season?
Ideas already suggested: Maryland should have to get some fashion sense, and Rutgers should have to fire their entire athletic administrative staff.
In the comments, discuss amongst yourselves.
Around The NCAA
And Finally
Even as a non-soccer fan, I was both saddened to see the USMNT lose on Tuesday and impressed by the effort they put forth.  This play in particular still looks like something that Steve Spurrier drew up in the dirt… it's that beautiful.
No doubt at all who the MVP of the game and this World Cup is for the Americans… so let's revel in his majesty one final time: